Arsenal star Aaron Ramsey has been in a somewhat protracted contract saga with the club. He has refused to put pen to paper. Jermaine Jenas opines that the player wants to be assured of an attacking role in the setup before he does, hence the delay.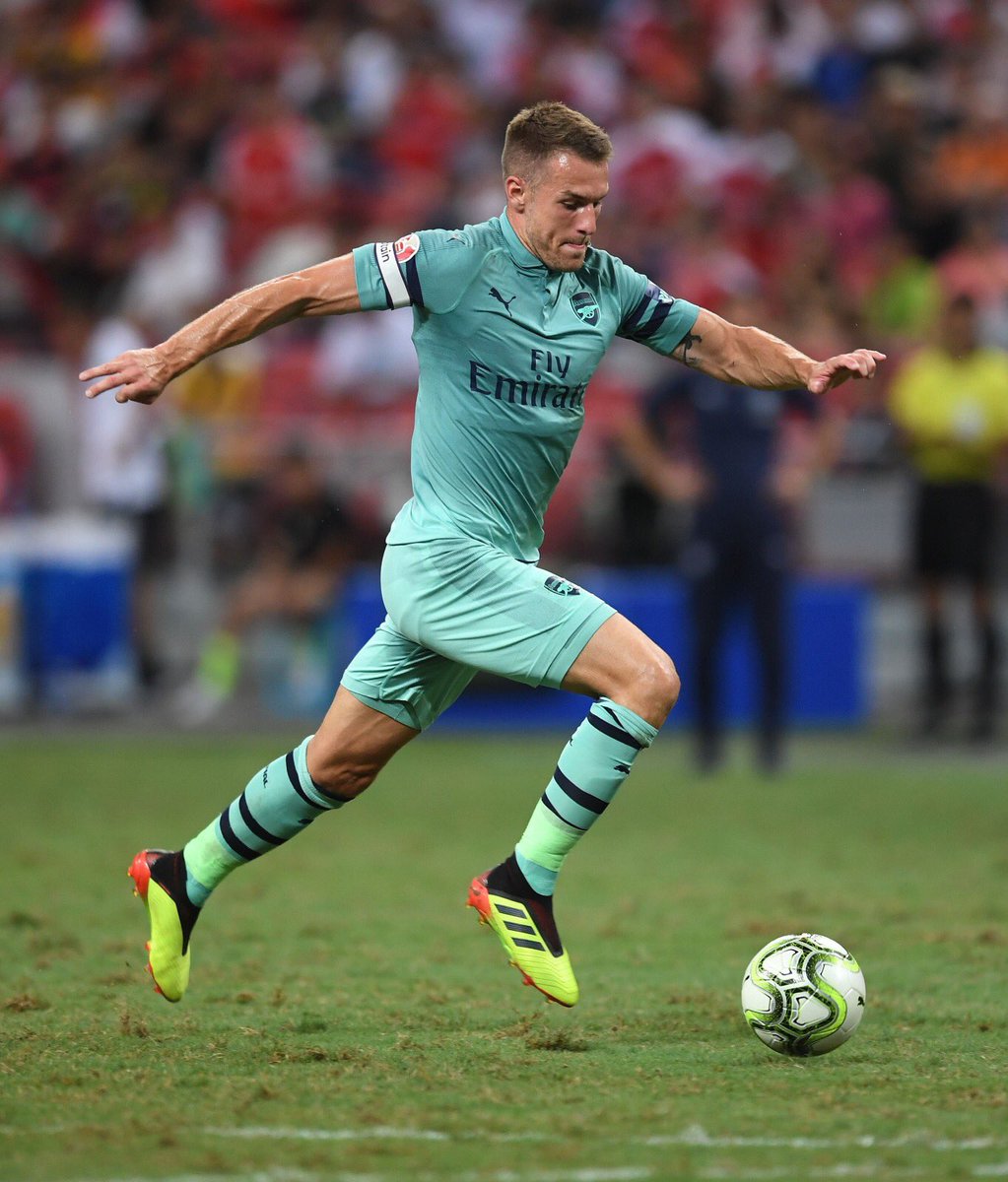 The former Tottenham star said Ramsey wants to be sure of his spot in the team before extending the deal, which is set to lapse next summer. Despite the change in management at the helms, Arsenal are desperate to keep the player. Ramsey is pretty open to opportunities, leading to a deadlock.
In recent times, Ramsey has been linked to a move to Liverpool, Chelsea etc. The Gunners do not want the player to run down his deal and move to strengthen a rival. The player is keen on featuring in a more attack minded capacity. With Unai Emery, he got that chance when Arsenal started the season against Manchester City. Ramsey played behind lone striker Pierre-EmerickAubameyang.
Jenas opines that Ramsey playing higher in the field was more of the player's advice than that of the coach. Emery would have likely accepted in a bid to keep the player and convince him to extend his deal with the club.
Jenas adds that Ramsey is not a greedy person so there must have been discussions on what the player really wants to extend his stay at the Emirates Stadium. While Jenas does not know if playing higher up the pitch suits Ramsey, he strongly feels that is the player's wish hence his stalling with the deal.
The player can speak to other clubs from January so Arsenal would be hoping to tie him down before then. Others clubs including Manchester United would be eager to take the 27-year old if he eventually leaves north London. He wants a better wage deal but more importantly an assured role in the team for him to stay on.